About us
Founded in Detroit, MI, Quintree is a technology company connecting healthcare providers caring for patients with Ear-Nose-Throat (ENT) experts over secure video. Quintree began as an idea for sharing clinical expertise between medical providers based on first-hand demand for knowledge of practicing surgeons and medical school professors specializing in Otolaryngology.
Upper respiratory complaints are a high volume, routine diagnosis in healthcare: 200+ million episodes per year in the US. These are often diagnosed sight unseen in the emergency department, urgent care center, or physician office. Symptoms diagnosed as ordinary often go undetected and result in complications and unnecessary risk to patients. Visually inspecting a patient's airways using fiber optic video scopes with expertise from a board certified ENT physician removes guesswork and increases the quality of patient care.
With fewer than 9,500 ENT physicians in the US, patient scheduling and follow-up can take months. ENTs tend to be concentrated in urban areas requiring travel for a specialist consult which is largely a visual inspection and expert opinion at the ENT's office. Patient lives can be lost by not having access to a life saving, immediate diagnosis. Quintree connects ENT expertise immediately at the point of patient care through advanced diagnostic tools.
The nature of conditions presenting and the underlying patient population found in emergency departments, urgent care centers and primary care offices may be considered ideal for ENT procedures. Video-based laryngoscopy has been in use for over a decade, essentially a high resolution digital camera connected by cable to a high resolution monitor.
A 2009 study examined the use of these techniques in a primary care setting for common nasopharyngeal complaints. As the article stated, "An alarming 1% of patients in our series were diagnosed with laryngeal cancer. This is the first study to define the rates of laryngopharyngeal reflux, vocal cord lesions, and laryngeal cancer among primary care patients." (*Case Study 1)
Examination of the throat is indicated for symptoms including difficulty in breathing, severe hoarseness, neck masses (possible cancer), severe cough, choking, dysphagia, persistent pain, referred pain to the ear from the mouth/throat, globus sensation that is persistent, hemoptysis, evaluation for possible foreign body, stridor, airway swelling, angioedema/allergic reactions and need to look at voice box, and determine if intubation required.
Examination of the nasal cavity indicated for symptoms including severe sinusitis to look for pus or polyps, severe nasal obstruction, look for possible foreign bodies in the nose, chronic nose bleeds, chronic allergies that unresponsive to medication, possible burn/inhalation injury, fungal sinusitis, tumors, facial pain and numbness, and chronic sinus disease.
Our team
Quintree was built by physicians with the goal of performing and interpreting these advanced procedure which are routinely and readily available, increasing patient care quality and efficiency.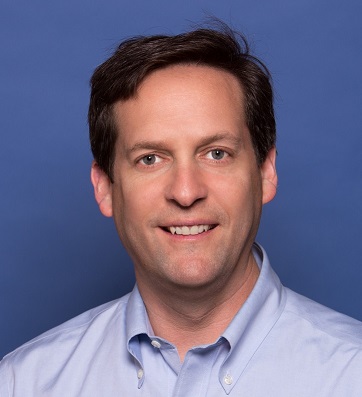 Adam Folbe, MD
Dr. Folbe is a surgeon specializing in voice disorders including vocal cord paralysis and spasmodic dysphonia. He is Director, Rhinology and Endoscopic Skull Base Surgery, Associate Professor for Neurosurgery, and an Associate Professor for Otolaryngology-Head and Neck Surgery at Wayne State University School of Medicine. He treats all aspects of Otolaryngology, and sub-specializes in diseases of the nose, sinuses and voice. BS University of Michigan; MD and residency at Wayne State University; fellowship in Rhinology and Minimally Invasive Skull-base Surgery at the University of Miami. Reviewer for the journal Otolaryngology-Head and Neck Surgery. He is American Board of Otolaryngology certified.

Giancarlo Zuliani, MD
Dr. Zuliani is a double board certified otolaryngologist who always had a keen interest in surgical simulation and streamlining health care for the consumer marketplace. He was educated at Cornell University in Ithaca NY for his undergraduate degree and subsequently attended Wayne State University in Detroit MI as well as Emory University in Atlanta GA for medical school and specialty/subspecialty training. In addition to a very busy clinical practice he also serves as the residency program director for the Otolaryngology program at Wayne State University.
Testimonials
I have had the privilege of using the Quintree telecommunication system which showed me that physician to physician telemedicine is extremely powerful. The ease and simplicity of using the connection device and the Quintree web application speaks for itself. Quintree offers great, quick, perfect patient care at a click of a button.
John Colombo, M.D.
I used Quintree for inpatient care and was able to smoothly and effortlessly send high quality images to a ENT physician and make a diagnosis swiftly that helped ensure high fidelity care for my patient.
Dr. Sagar Patel